The gazebo at the Miyazaki house in Lillooet, BC is not original to the property but it is an attractive feature and has been a popular addition.
The first gazebo was built in 1987 by Victor Dewitt and Tom Mears. Below is a photo of Victor Dewitt taken during construction, originally posted on his Instagram account.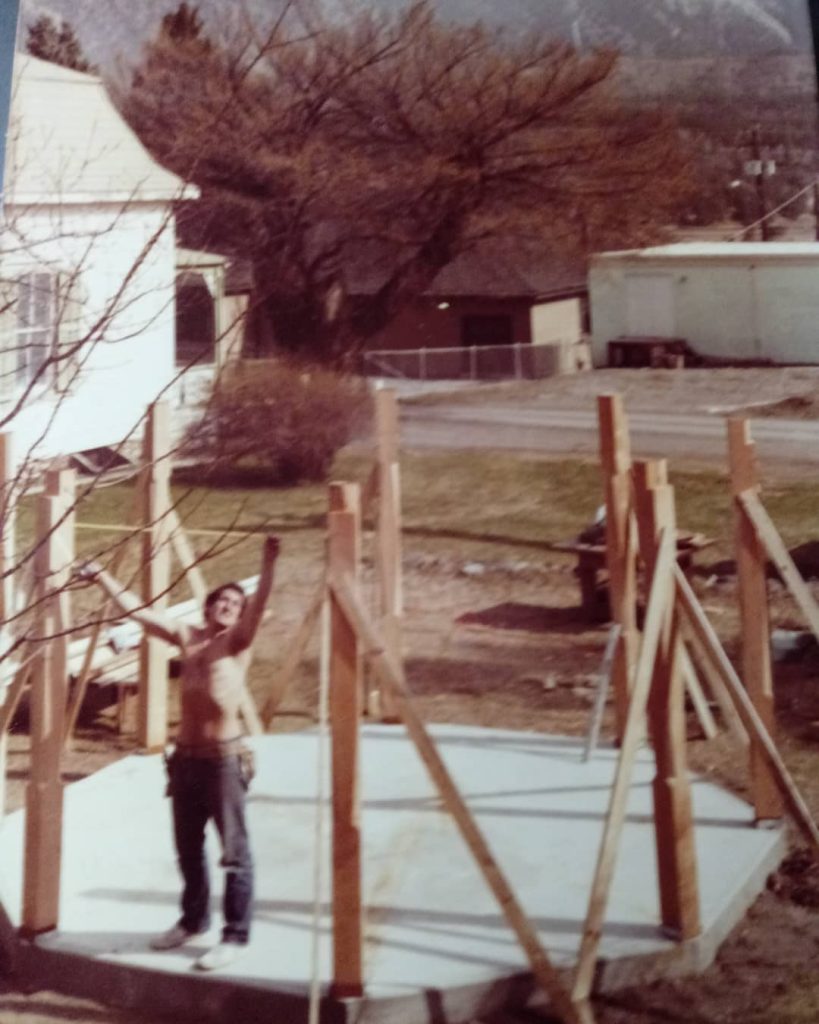 Our much-loved gazebo is used for public and private events. It serves as a stage for musicians, an elegant, romantic backdrop for weddings, and a shady location for picnics. It's a nice place to relax and get out of the hot summer sun or the rain.
Following are some photos of the gazebo and grounds being enjoyed by the community.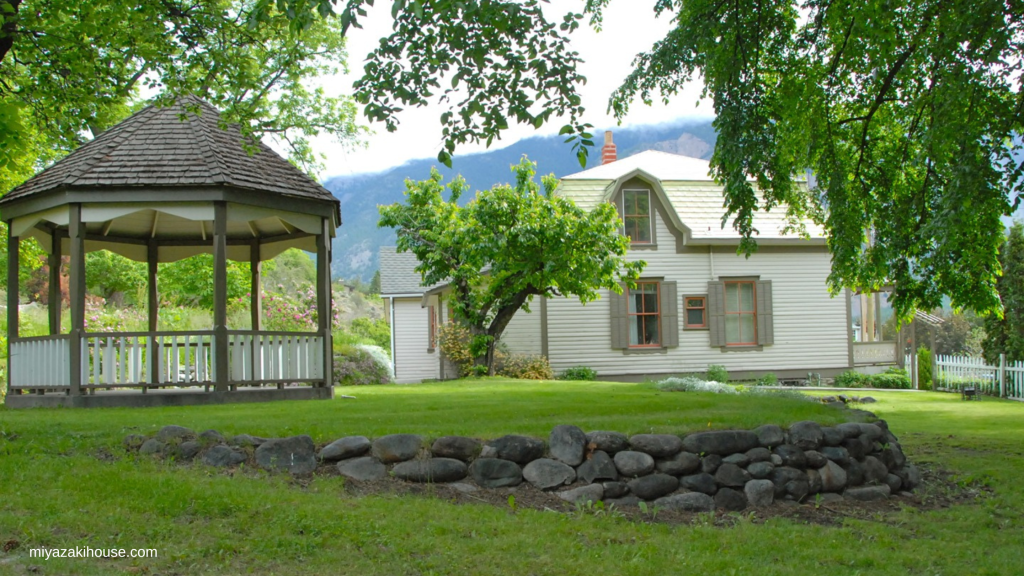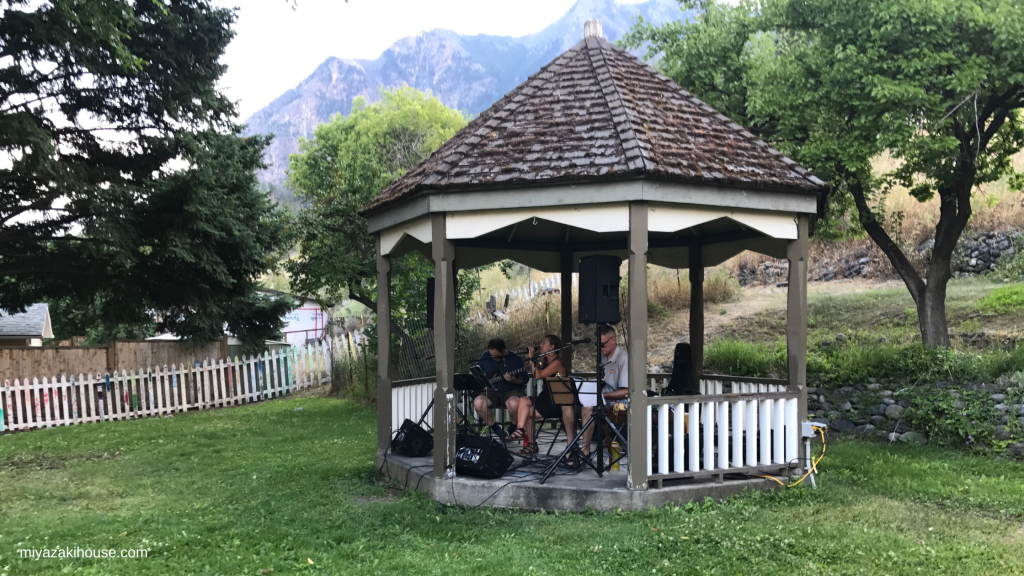 Many music concerts were held on the grounds of the Miyazaki House over the years.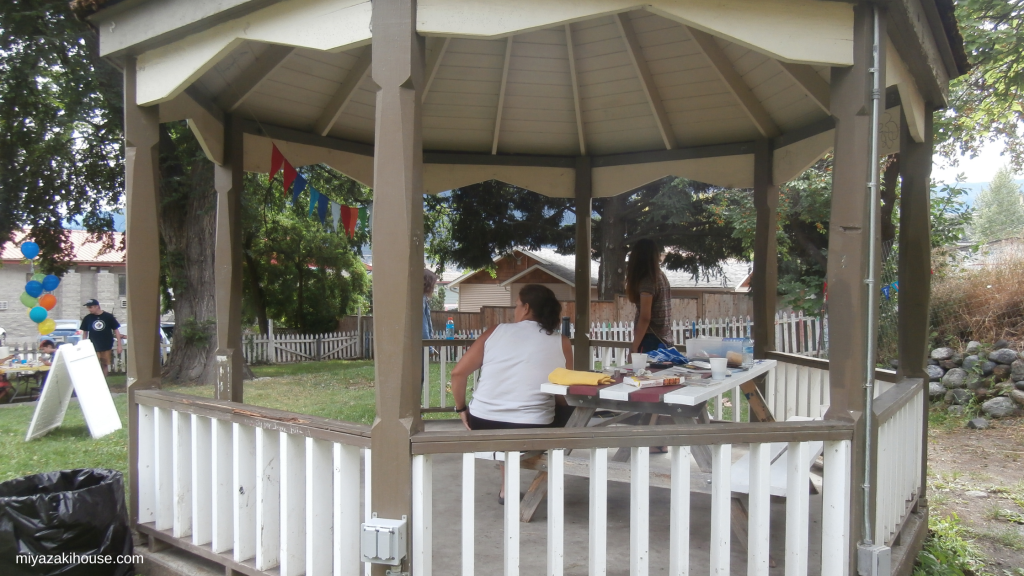 Children's activities during the Apricot and Tsaq'wem Festival.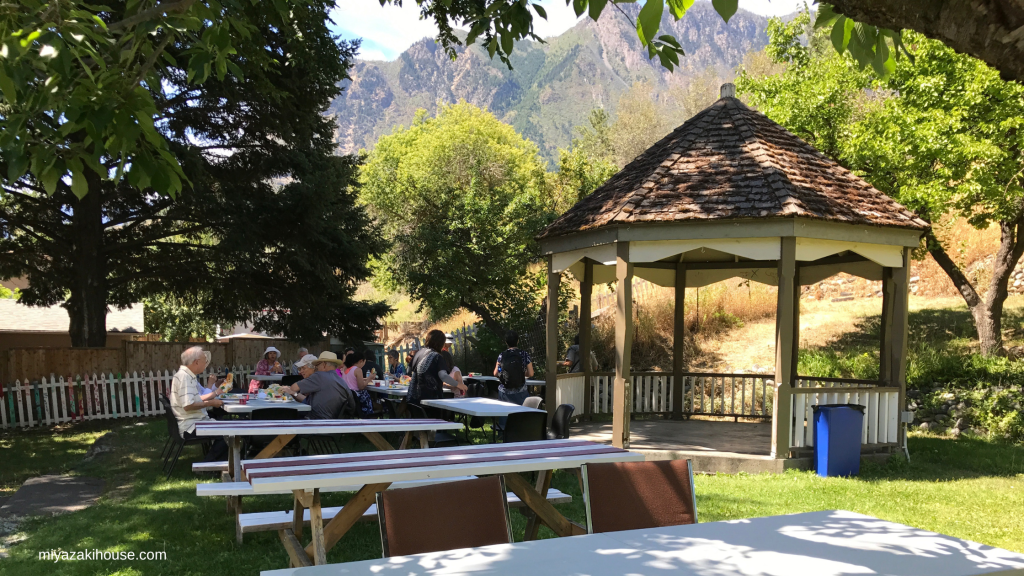 An enjoyable picnic lunch in the shady grounds. Sadly the gazebo is an easy target for vandals as you can see in this photo, one section of pickets is missing.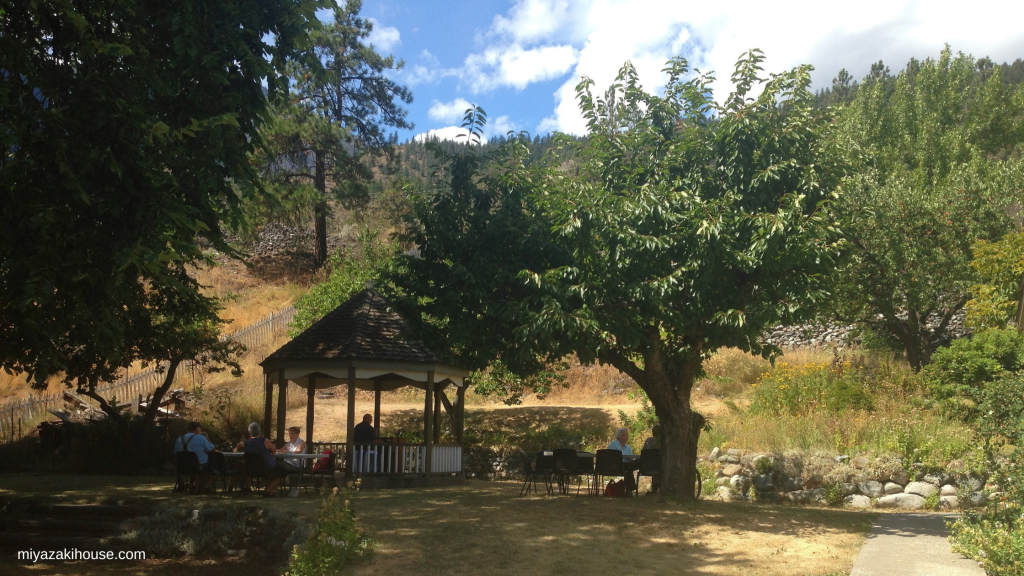 After nearly 30 years the much-loved structure needed to be restored and parts of the gazebo were replaced. Funding for this project was received from Canada 150 grant through BC Musems. So here photos are of the new version.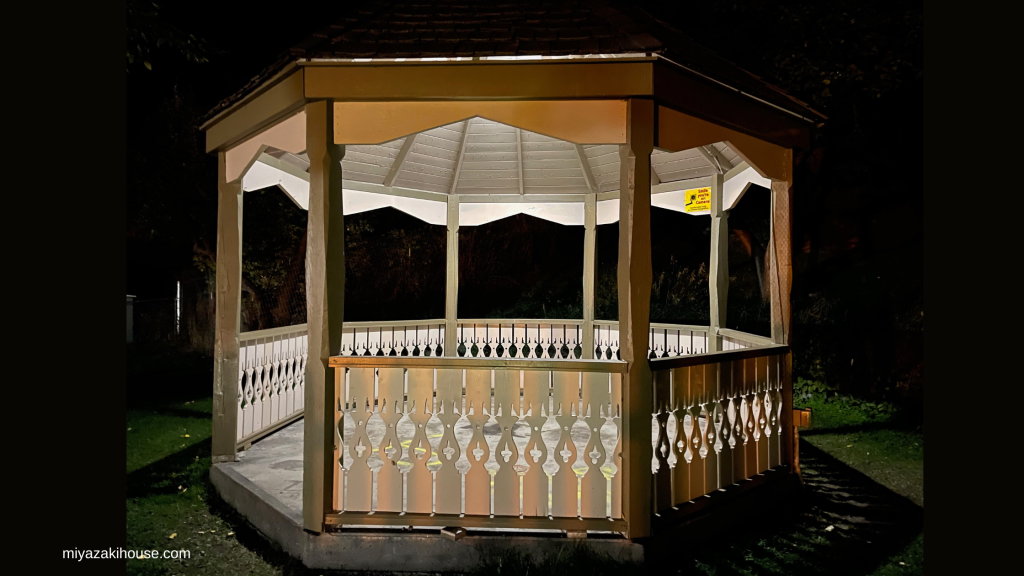 Doesn't the gazebo look magical when it's lit up at night?
Please follow and like us: