Did you know you can rent the Miyazaki House? The Miyazaki house and or grounds are the perfect venue for your intimate wedding, family reunion, birthday party, meeting, workshop, or other small, intimate events.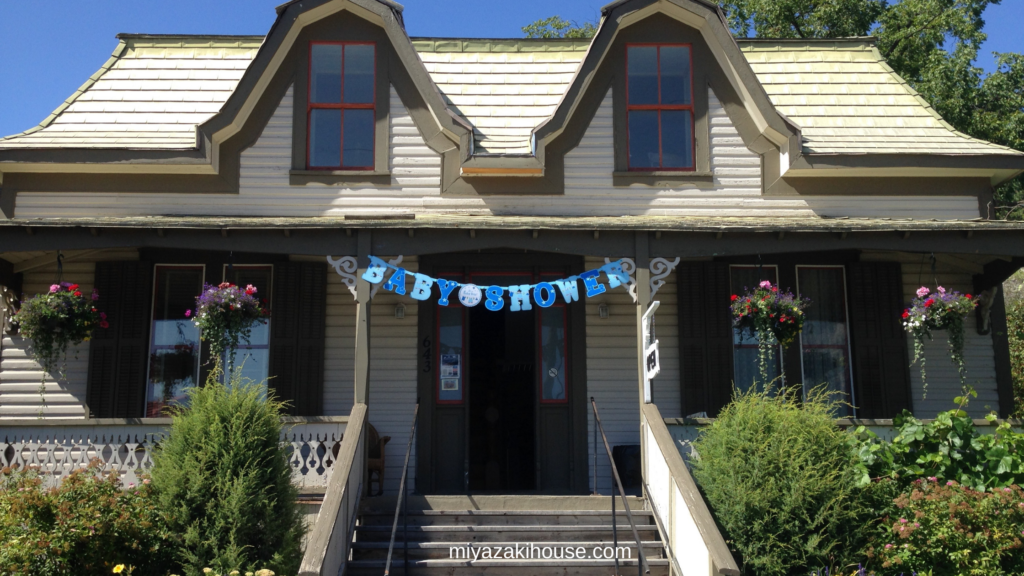 Why Choose the Miyazaki Heritage House For Your Event?
The heritage house can be an excellent location for your event for several reasons:
Unique ambiance: The house possesses architectural charm, historical significance, and a distinct atmosphere that can enhance the overall experience of your event. The vintage aesthetics, traditional elements, and rich cultural heritage can create a memorable setting that adds a touch of elegance and sophistication to your special occasion.
Historical significance: Choosing the Miyazaki heritage house as your event venue allows you to immerse your guests in history. The house has stories to tell and can provide attendees an educational and culturally enriching experience. It adds an extra layer of interest and can make your event more meaningful and memorable.
Picturesque surroundings: The scenery in Lillooet is breathtaking and the Miyazaki House is surrounded by gardens and rugged landscapes. This provides a picturesque backdrop for your event, offering excellent opportunities for stunning photographs and creating a visually appealing environment for your guests to enjoy.
Versatility: The house is designed with versatile spaces that can accommodate a wide range of small events. Whether you're planning a corporate gathering, an intimate wedding, a small conference, an art exhibition, or a cultural celebration, we have multiple rooms, and outdoor areas that can be adapted to suit your specific needs.
Prestige and exclusivity: Holding your event in the Miyazaki heritage house can add a sense of prestige and exclusivity to your occasion. This venue is associated with elegance, refinement, and a sense of grandeur, which can elevate the overall perception of your event and leave a lasting impression on attendees. Spaces are limited.
Cultural and community support: Choosing the Miyazaki house as your event location will contribute to the preservation and support of the heritage house. The house is maintained and operated by the Miyazaki House Society a non-profit dedicated to conserving the property. By selecting this venue, you will contribute to our efforts and help promote the importance of heritage and culture.
What Does It Cost To Rent the Miyazaki House?
The house and grounds are available to rent for your special occasion, meeting or event.
| | | | | | | |
| --- | --- | --- | --- | --- | --- | --- |
| | 4 hours | 8 hours | 12 hours | Additional Hours | Damage Deposit | Additional Security or Cleaning Cost |
| Grounds | $55 | $85 | $115 | $10/hr | $250 | $27.50/hr |
| House & Grounds | $220 | $330 | $440 | $25/hr | $250 | $27.50/hr |
| Kitchen | | | $80 | | $250 | Additional Security or Cleaning |
Rates are subject to change and do not include using the kitchen for cooking, baking, and food preparation.
A damage deposit is required to reserve your booking and if there is no damage or cleaning required it will be refunded after your event. Liability insurance is required for private rentals and may be purchased through us or the insurer of your choice.
Grounds rentals do not include tables or chairs.
Rentals outside of regular hours of operation may be subject to an additional staff fee of $27.50 or more per hour.
Meeting Space
Need a meeting space? Are you a nonprofit, business or other organization seeking a place to hold your board meeting, workshop, or other meeting for 2 hours or less? You may qualify for a special rate of $110.00 for these types of events.
Other Event Needs
Need other items for your event? We also have a sound system, projector, tent, and other event items available to rent.
We can help you connect with vendors such as caterers, photographers, face painters and bakers.
The Miyazaki House Kitchen
The Miyazaki House kitchen is licensed for commercial food service and is available to rent for food preparation for your private event, at the house or other locations. The kitchen rates are only $80 for 1 day or $120 for 2 consecutive days.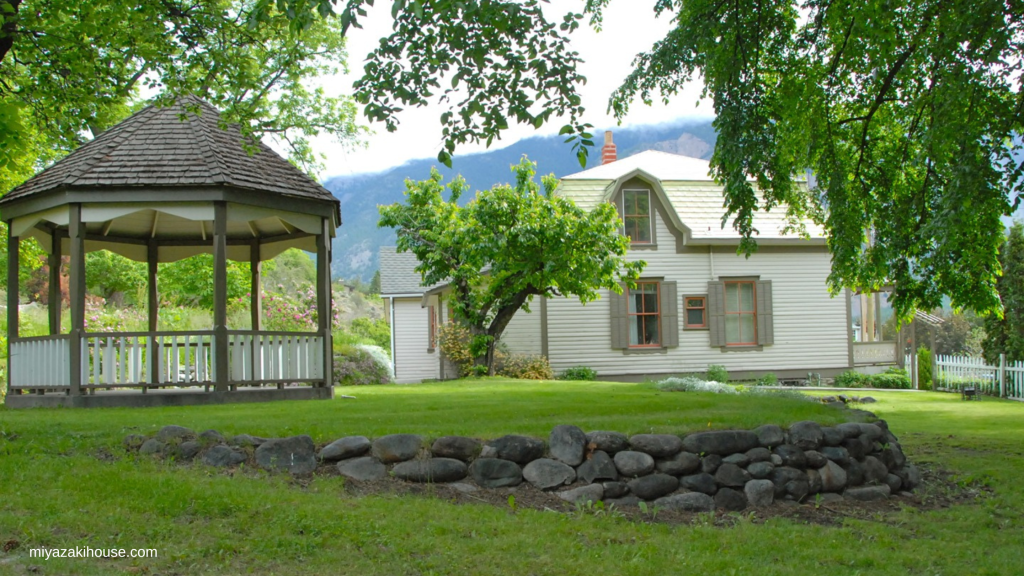 Art Show, Sale or Exhibition
We also offer gallery space for art show, sales and exhitions.
Contact us to learn more or reserve the Miyazaki House and or grounds for your special event. Spaces are limited.
Contact Us.
Use this form to contact us by email.
A Catered Affair
Are you planning a brunch, luncheon, or tea? Holding a celebration of life or shower? Contact us to see how we can assist you! While we generally don't offer food services anymore we may be able to connect you with someone to cater your event.
Book A Private Tour of the Miyazaki House
Private tours of the house and grounds may be booked for your group or organization. Donations to the Miyazaki House Society are gratefully accepted.
If you know of someone who is planning an event we appreciate your referrals!