The Phair family was a prominent family in Lillooet. Casper Phair was an industrious man, not only was he a school teacher, he was also the Gold Commissioner, Government Agent, Coroner, Chief Constable, Fire Chief, and Game Warden. He also owned and operated a general store with his wife Cerise.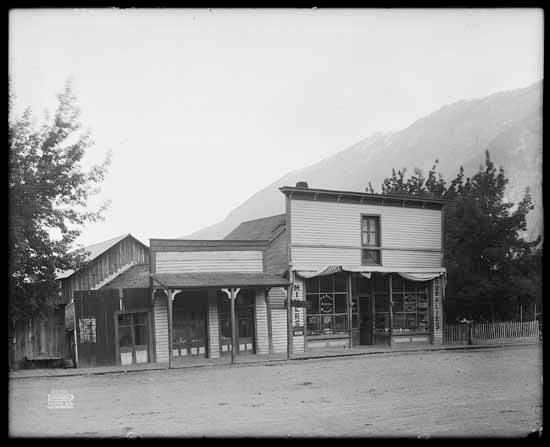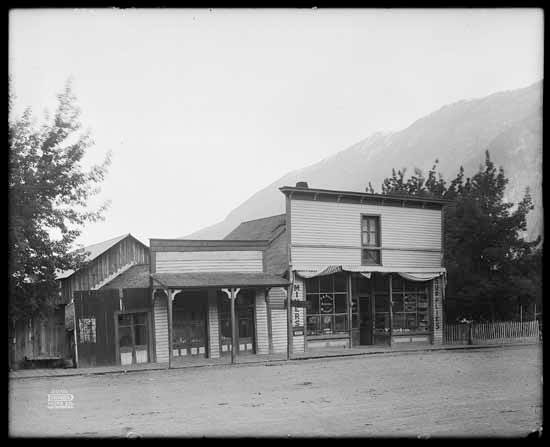 C.A. Phair's Store, from Dominion Photo Company, summer of 1919.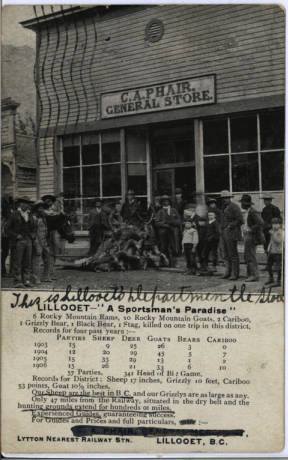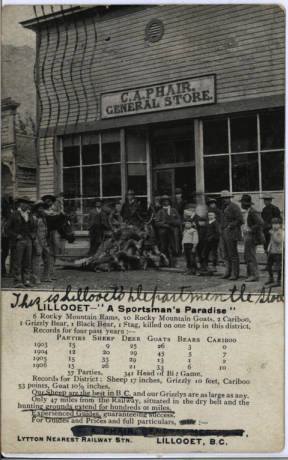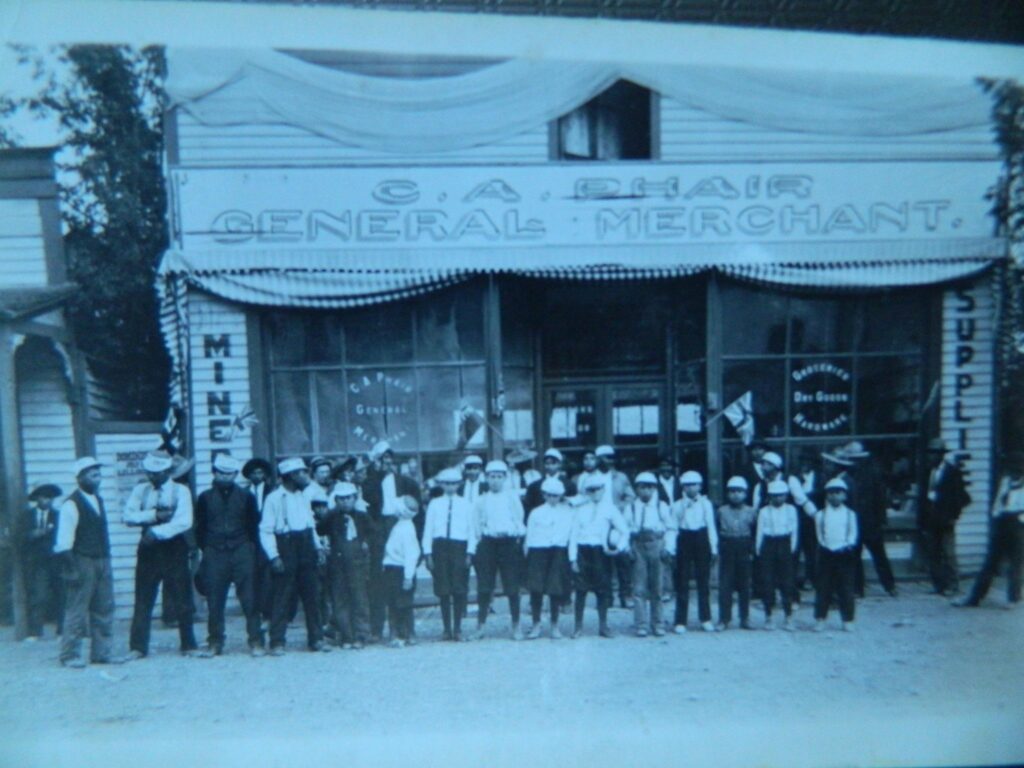 Text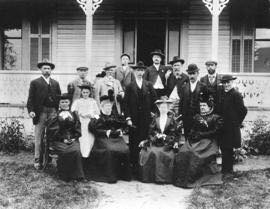 A group portrait outside the Phair residence then known as "Longford House" around 1897.
The photograph shows Mr. and Mrs. John Marshal, Emma Jane Marshall, Casper A. Phair and Cerise Phair, Mr. and Mrs. J.P. Forde, Mrs. A.W. Smith, Mr. Slipper, Herbert Lewis Phair, Colonel Reeves, Major Burnett, J. Brisco Cherry, and Mr. McKinnon.

The above photo is part of Major Matthews collection AM54-S4-: Out P748 Item [ca. 1897]
Arthur William Armit ("Artie") Phair (1880-1967) took over his parent's general store, he was also a coroner and amateur photographer. Artie was a prolific photographer who documented the Lillooet and area. Artie married Edith Mary Purchase on October 13, 1912 and they had two children, Muriel and Harold.