Doctor Masajiro Miyazaki was born in Japan in 1899 and emigrated to Canada in 1913. After graduating from the University of British Columbia, he was licensed as an Osteopath in Missouri in 1929.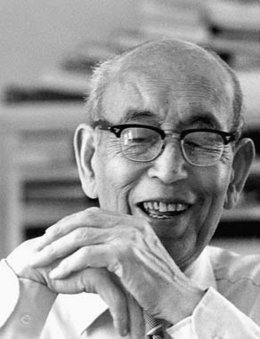 During W.W.II, Dr. Miyazaki and his family were interned at Bridge River (now South Shalalth). There fellow Japanese Canadian internees, First Nations, and BC Hydro employees consulted him for medical advice.
In 1944, Artie Phair's love of photography took him to the town of Bridge River where by chance he met Dr. Miyazaki who was interned there with his family.
It is a credit to the character of both men that, on the basis of this one meeting, Artie drafted the petition that allowed the Miyazaki's to relocate from the remote community of Bridge River and become the town doctor of Lillooet. Living alone in the family home at the time, he invited the Miyazaki family to move in with him. The family lived on the main floor and a front room was converted into Dr. Miyazaki's office.
Doctor Masajiro Miyazaki Became the Legal Owner of Longford House
Soon after, Artie opted to move to quarters behind the family store. However, lingering post-war restrictions prevented Dr. Miyazaki from purchasing the property outright. An arrangement with the house's legal owner, Artie's son Harold, enabled him to purchase the house. They made an agreement with a deposit and the balance would be paid when the ban was rescinded. In 1947, Dr. Miyazaki became the legal owner of Longford House.
During his time in Lillooet, Dr. Miyazaki contributed greatly to the community including garaging and dispatching its first ambulance service, serving three terms on the town council, founding and being an active member of the Volunteer Fire Department, keeping the town's meteorological records, being active in the Boy Scouts, serving as President of the Historical Society and being a charter member of the Lillooet Elks and. Born into a Buddhist family, Dr. Miyazaki converted to Christianity while a medical student and was a devout member of the local United Church.
Doctor Masajiro Miyazaki Is Honoured For His Achievements
In 1950, Dr. Miyazaki became the first Japanese Canadian to hold public office when he was elected to Lillooet Town Council. To honour his many achievements and contributions, he was invested in to the Order of Canada in 1977.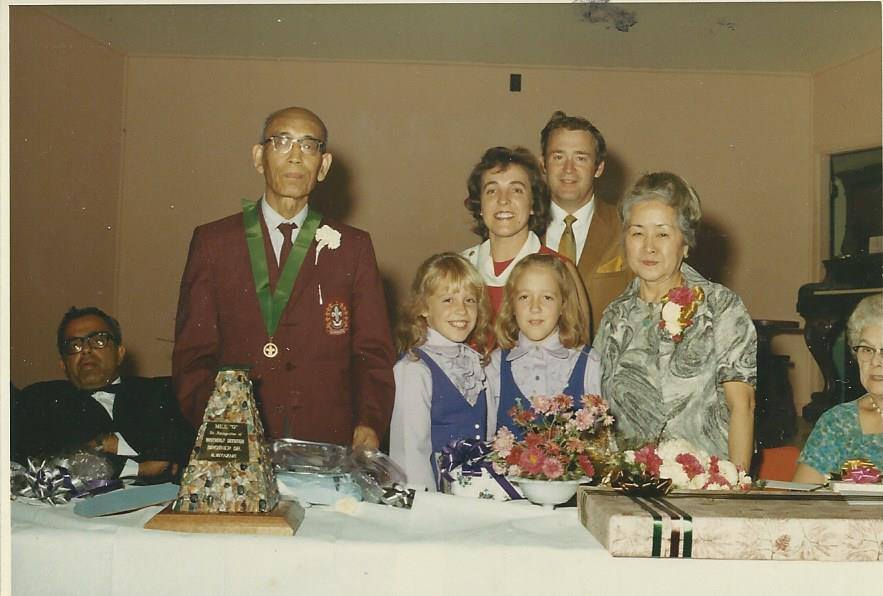 Photo credit Aggie Malm – In 1970 Dr. Miyazaki was made the first Freeman of the village. Pictured left to right are Mayor Jondar Basran, Aggie and Arnold Malm with their two daughters Leslie and Margot, the honored guests Dr. and Mrs. Miyazaki and Mrs. Cahill. Aggie said, "It was a privilege to attend this occasion as I had lived with the Miyazaki's for two years before I was married. The photo was taken in Lillooet's old community hall.
His Gift To Lillooet
In 1983, recurrent kidney problems forced Masajiro Miyazaki to move to Kamloops to live with his daughter. Prior to his passing in 1984, his parting gift to the people of Lillooet was the very home he was prohibited from purchasing in 1946. It is now known as the Miyazaki House and his office is preserved as he left it.
How Do People Remember Doctor Masajiro Miyazaki?
With fondness and admiration. Memories of Doctor Masajiro Miyazaki documents the heartwarming and inspirational stories of some of his patients and fellow citizens.