The Miyazaki House was formally known as the Longford House.
The house, the prominent citizens who owned and lived in the house have a fascinating history. Longford House was built in the late 1880s by Casper Phair. Mr. Phair hired master builder William Duguid to construct the home.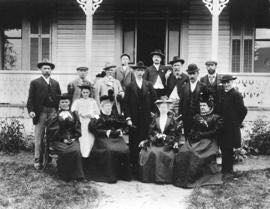 Originally the property the Longford House sits on ran from the hillside all the way out to Main Street. From the main street to the front of the house was a beautiful vegetable garden maintained by the Chinese. Eventually, the part of the property that contained the vegetable garden was sold to the village of Lillooet to be used as a place to build the Post Office.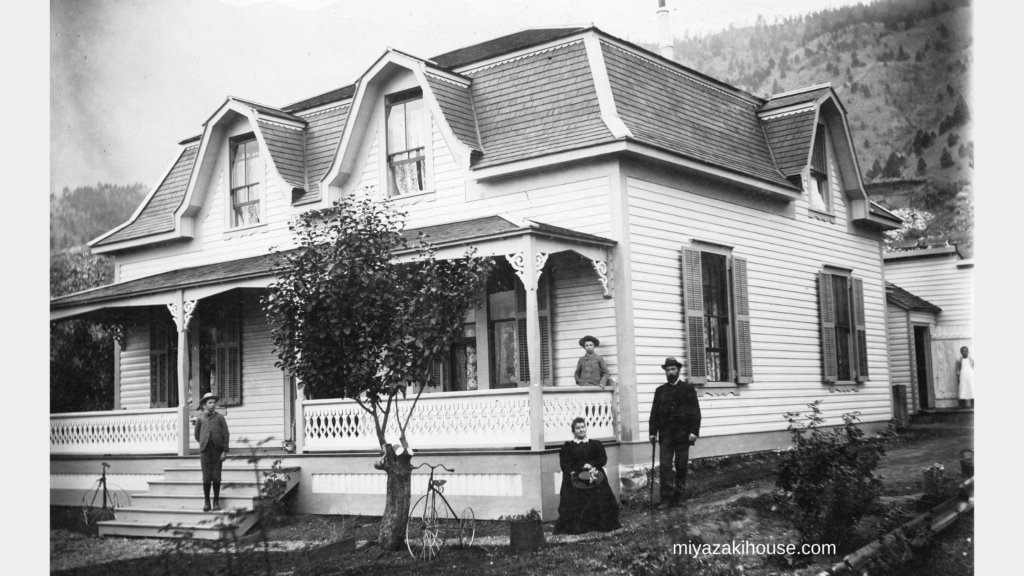 Casper and Cerise Phair History
Casper Phair moved to Lillooet to be a teacher. When his wife; Cerise, came to join her husband, she wasn't a fan of the frontier town she now called home. Cerise told Casper the only way she would stay in Lillooet is if he had a house built that resembled her home in Ireland.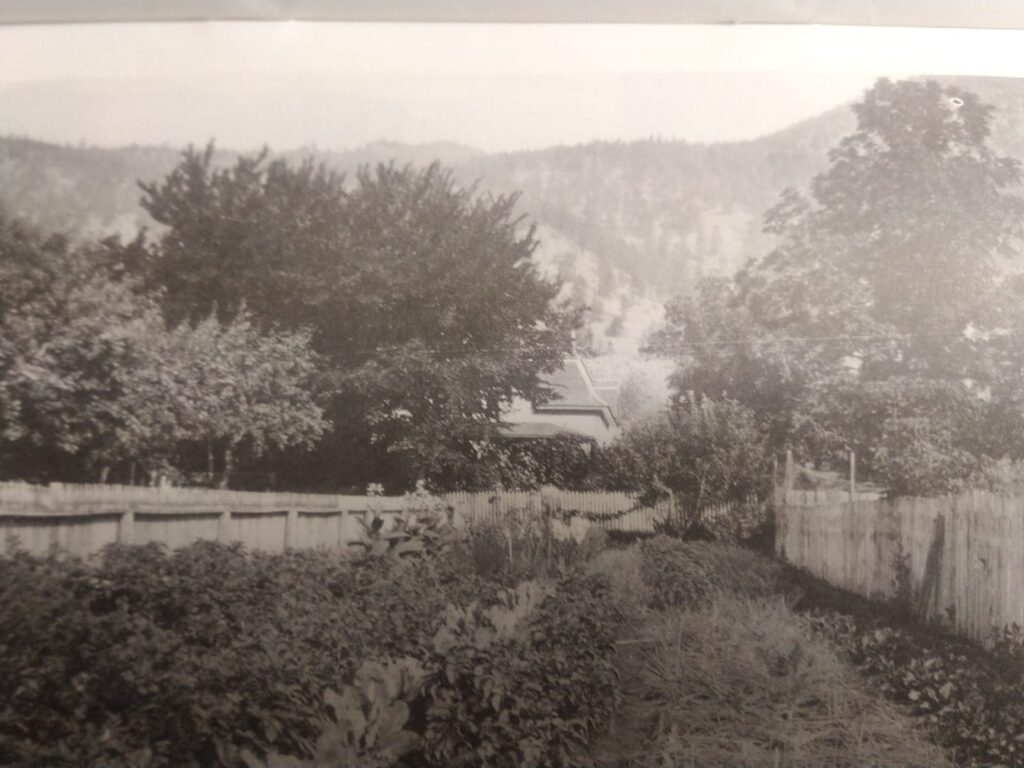 Aside from being a teacher; Casper held many titles in town during the gold rush. He was the Gold Commissioner, Government Agent, Coroner, Chief Constable, Fire Chief, Game Warden, and Merchant of the store he owned with his wife.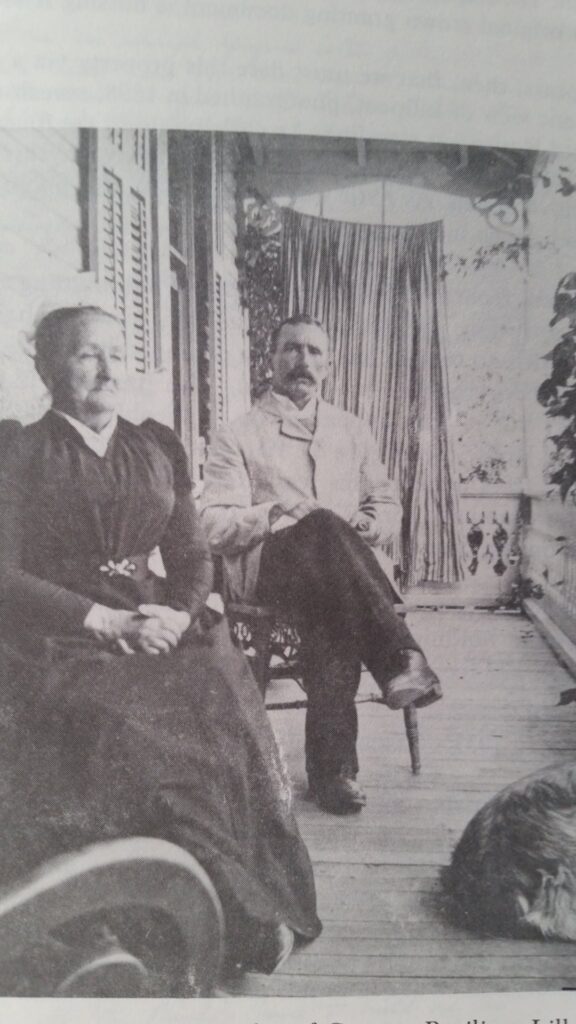 Casper and Cerise had two children, Arthur "Artie" and Herbert "Bertie". Artie took after his father and held many titles in Lillooet. Artie was the Gold Commissioner, Government Agent, Coroner, and photographer. He also took over the family business as the Merchant of the store. Bertie died at a young age overseas during World War I.
Artie Phair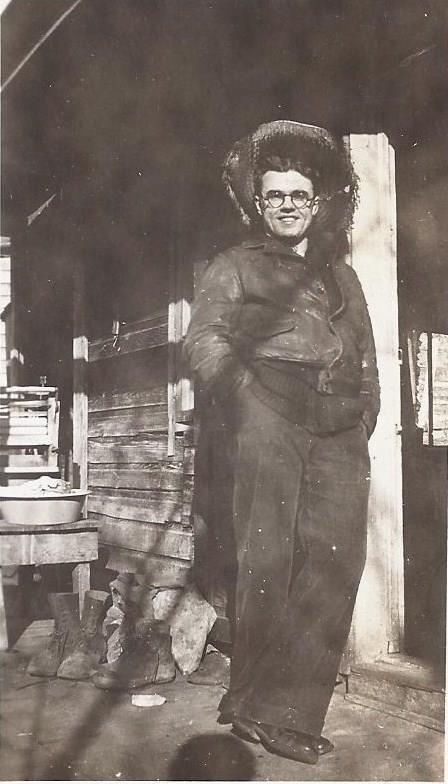 When Casper and Cerise passed away in 1933; within a few months of each other; they left the beautifully crafted house to Artie's oldest son Harold. Harold wasn't interested in staying in Lillooet; so, he sold the house to the family who had been living in the house for a few years already. This family was called the Miyazaki's.
Doctor Miyazaki
During World War II Lillooet's only doctor passed away and Lillooet was left with no option for health care. While taking photos in Bridge River; Artie, met a man in the Japanese internment camp named Mr. Miyazaki. Mr. Miyazaki happened to be a doctor that was not allowed to practice due to his internment. When Artie returned to Lillooet, he wrote a petition; which the town's people signed, to have Dr. Miyazaki and his family taken out of the internment camp and brought into his home. When the government approved the petition Dr. Miyazaki moved into what is now known as the Miyazaki House. He became Lillooet's new doctor and started making history.
Dr. Miyazaki was still not a free man. He had rules to keep him contained in the Lillooet area. He was only allowed to travel to nearby areas for medical emergencies. Dr. Miyazaki would travel by horse, car, or walk.
Dr. Miyazaki had three children; two daughters and the youngest being a son. When Dr. Miyazaki's oldest daughter was 18 years of age, she worked at the post office. While working she licked an envelope to seal it and cut her tongue. The cut quickly become infected and she died. Dr. Miyazaki saved many lives, but sadly he couldn't save his own daughter.
Dr. Miyazaki not only helped people in Lillooet, he would also help the animals that needed his care. Dr. Miyazaki would travel to nearby areas to deliver babies or help someone who was injured and not fit to travel. Dr. Miyazaki would have patients show up on his doorstep at all hours, day or night, and he would always welcome them with a smile on his face. While he was taking care of his patients, Mrs. Miyazaki would make tea for them to have once the doctor was finished. Every patient he had he treated with care.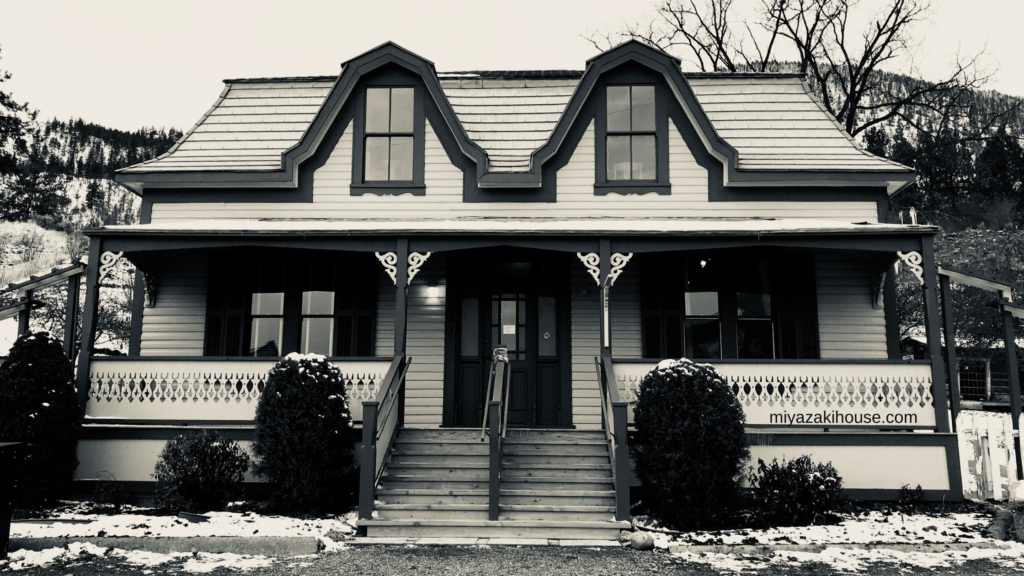 Dr. Miyazaki brought many great things into Lillooet including Lillooet's very first ambulance and the Boy Scouts. He was also a member of Elks Canada. Dr. Miyazaki was the first Japanese Canadian to hold office; in 1950 and a few years following he was an Alderman in Lillooet. In 1977 he received the Order of Canada for all his achievements.
In 1983 Dr. Miyazaki took sick and he had to move to Kamloops. He lived with his remaining daughter Betty and received treatment for his ailment. In 1984 he passed. When he moved away, he left his house to the people of Lillooet as a thank you for taking him and his family out of the terrible situation of the internment camp. He hoped that the people of Lillooet would enjoy it as much as he did. Dr. Miyazaki was born in Japan in 1899 and emigrated to Canada in 1913.