Summer music concerts have been a popular event at the Miyazaki House for many years. We are excited to partner with Arts Lillooet and the HUB to bring music back to the heritage house.
These are family friendly events and fun art activities are offered for children while their families enjoy the music!
Concerts are most Friday evenings at the Miyazaki House, 6:00 to 8:00 pm. Here's the schedule of concerts and musicians for this summer's music in the garden series:
July 7th Zonnis
July 14th Delaney Rose
July 28th Rosie & Ched
August 4th A Local Surprise
August 11th Paisley
Admission is by donation (pay what you can), or $18 individual ticket per event. You also have the option to pay $36 for a family ticket per event, $80 individual ticket for all five events or $150 family ticket for all five events. These prices ensure that all expenses can be paid to put on the music concerts. You can register purchase your tickets in advance here.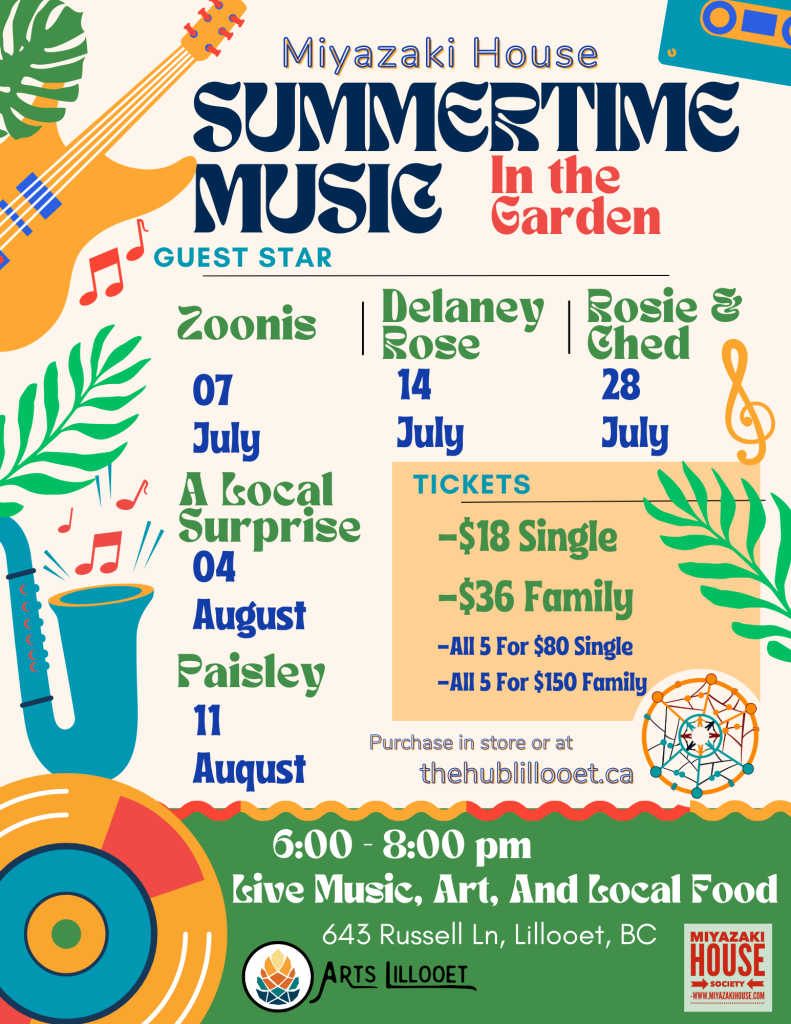 Please Support Our Music Concerts!
If you enjoy music, art, culture, and heritage the not for profit societies who organize these concerts need your support. How? Attend the music concerts and donate! Arts Lillooet, the HUB and the Miyazaki House Society volunteers and staff put a lot of time and effort into bringing you activities and entertainment.
Register and purchase your tickets in advance here.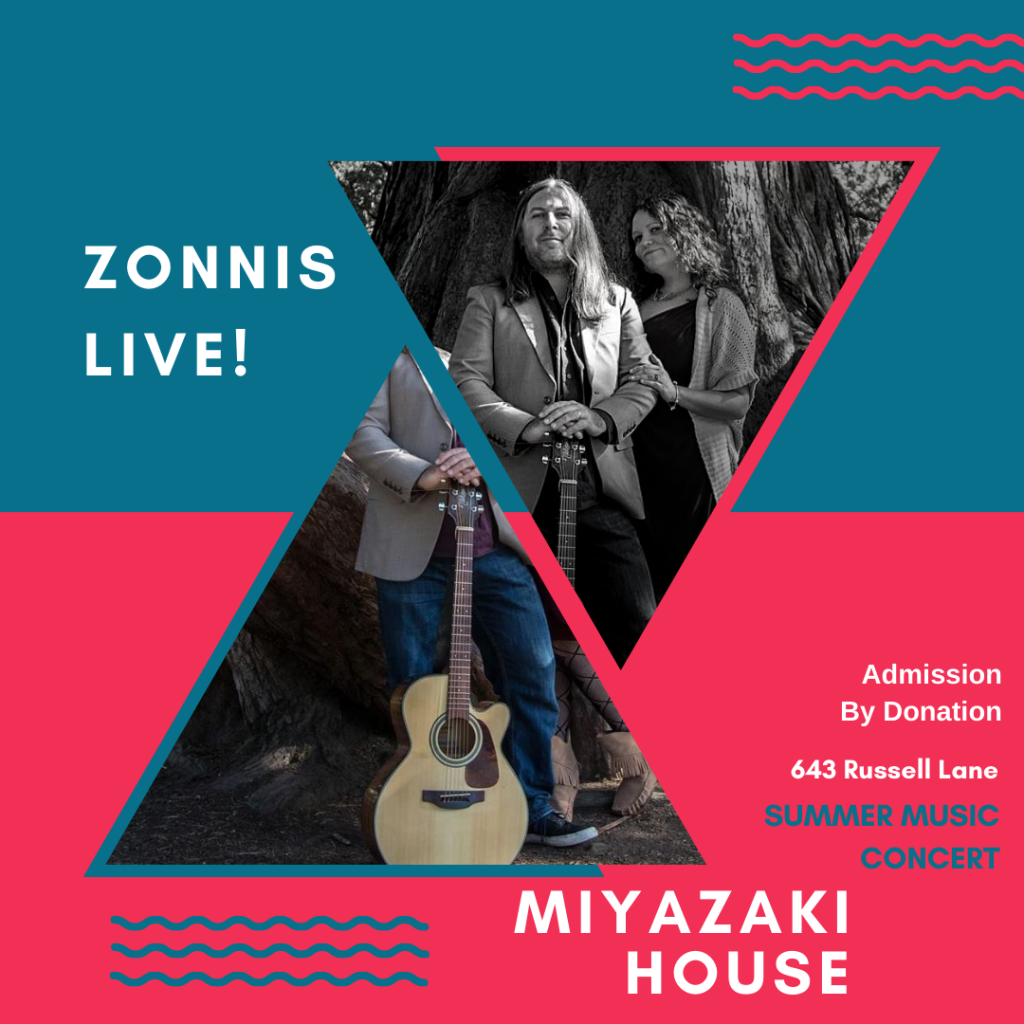 Please follow and like us: