Thanks to Ken Miyazaki we have a written description of what the Miyazaki House looked like when he lived there. Below is Ken's description of how he remembers it between 1960 to 1980.
The Exterior Of The Miyazaki House
The house and picket fence was painted white. The trim and shutters were a deep blue.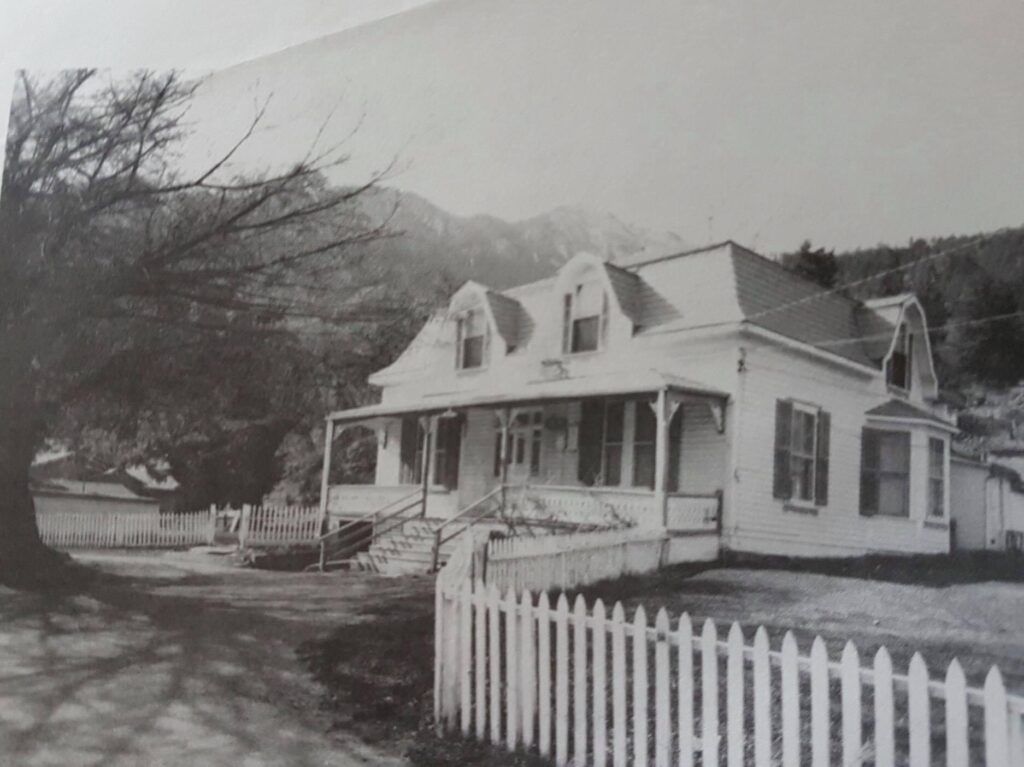 The Interior Of The Miyazaki House
Office – seems to be as it was when we left.
Living room – the floor had a beige wall-to-wall carpet and the walls had wood paneling. It was not the hardboard that became popular in the 1970's but was the precursor which was a veneer.
Hallway – was tiled in dark brown and the banister was also painted in a similar brown. I can't recall the wall colour but it wasn't dark as the hallway was not too dark.
Kitchen – as mentioned the walls were painted a pale green similar to the colour of the current roof. The floor was linoleum tile with yellow and blue speckles. If standing in the hallway entrance, the dining table was directly in front. The dresser with the mirror which is currently upstairs was on the wall to the left. To the wall on the right between the living room entrance and the window, was the fridge and a chest freezer (usually quite full of "fraser river" chicken). On the north wall, between the windows and the doorway to the back, were white cupboards (built by Bud Forsyth). Starting from the window, were the electric stove, portable dishwasher, and sink.
Bedroom – was paneled as well. The adjacent room was my bedroom when I was small. Later on I moved to the back of the house (which has now been removed). The room behind the kitchen was essentially the laundry room with an electric dryer to the left of the entrance and a wringer washing machine located near the sink. We also had an upright freezer in that room.

The stairs were carpeted in green and the upstairs floors were covered with linoleum. Walls were wallpapered.
Bathroom – next to the office was done is an eggshell blue colour including the bathtub, sink and toilet.
What Do You Remember?
We are grateful that Doctor Miyazaki's son Ken shared his recollection of his childhood home with us. What do you remember about how the Miyazaki House looked before and or after Doctor Miyazaki gifted the house to the District of Lillooet?
Please follow and like us: