We are honoured to host long-time resident Aggie Malm's Art Show from Friday, June 3rd to Sunday, June 5th, 2022 10:00 am to 4:00 pm daily. Aggie is a multitalented lady and artist. This show was organized by her daughter Leslie to celebrate her 90th birthday!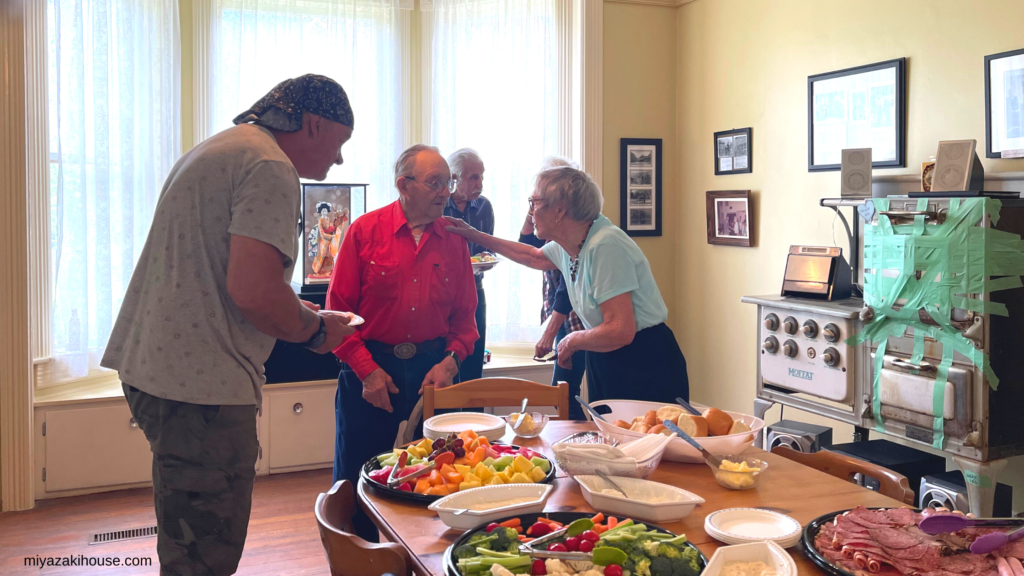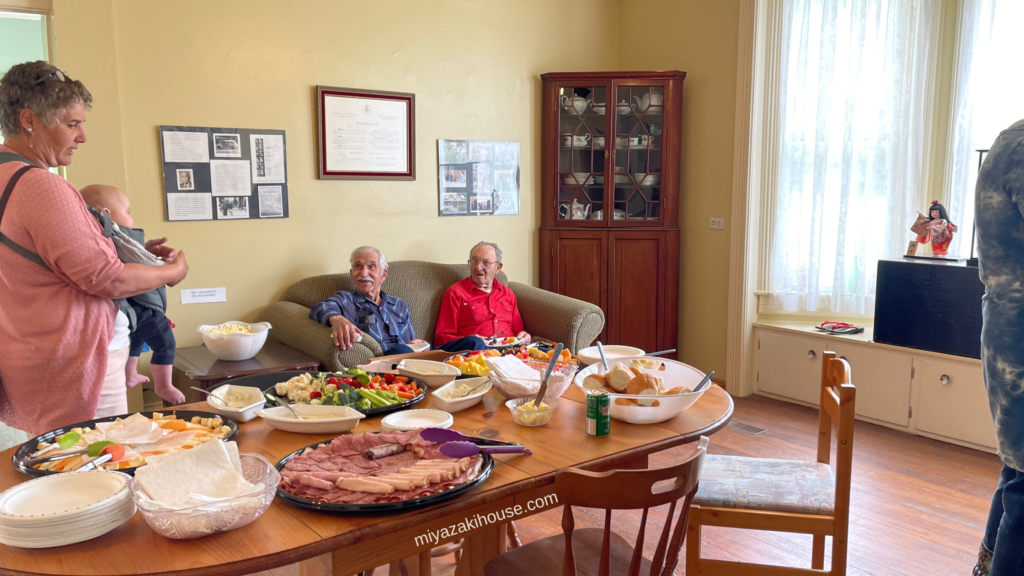 This art exhibition was also a 90th birthday party for Aggie and the Miyazaki House was the perfect location to get together with family and friends.
Aggie is a big supporter of the Miyazaki House because the Miyazki family and house have a special place in her heart. As a young school teacher, she rented a room from Doctor Miyazaki on the upper floor.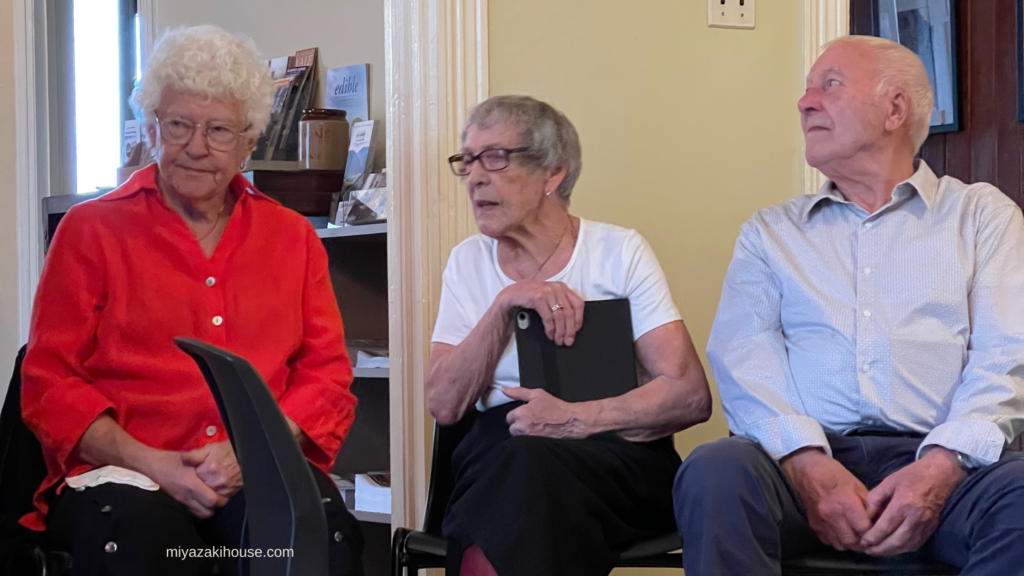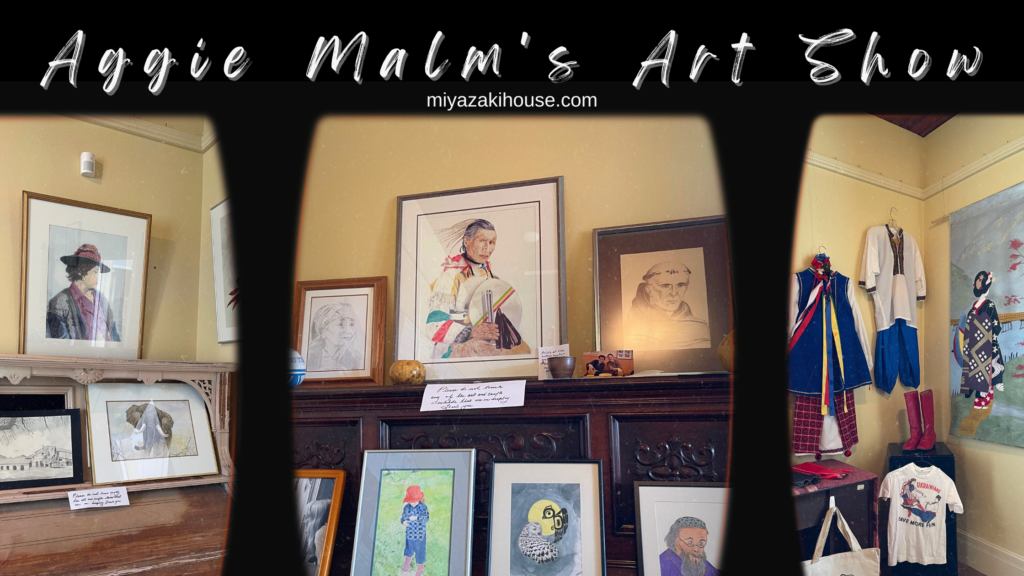 A wide variety of Aggie's paintings and drawings were displayed throughout the main floor of the Miyazaki House. She also displayed costumes and albums filled with certificates and awards from when she taught folk dancing to Lillooet children. She's an active member of Lillooet Community Banner project and many of the banners she has pained over the years filled one room.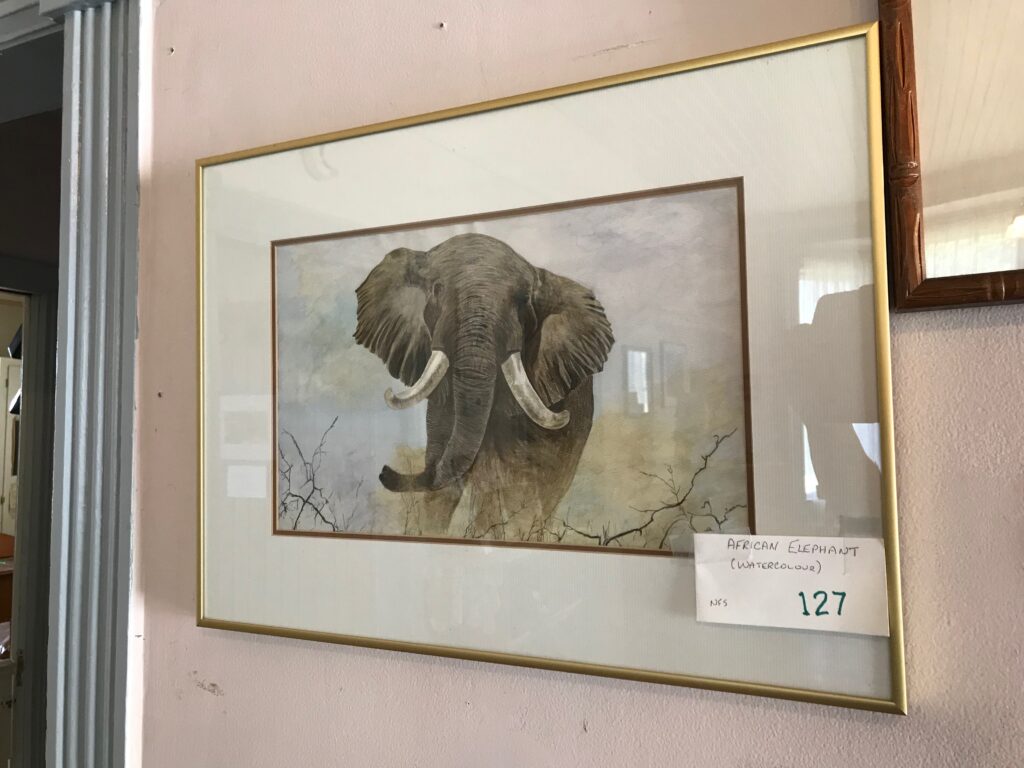 Please follow and like us: